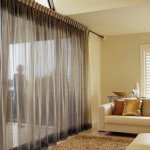 As every interior designer knows, windows imbue a space with an incomparable energy. Natural light and gorgeous views can work wonders in a home, but it's vital not to miss out on the finishing touches: curtains and blinds!
When it comes to curtains and blinds Leicester has a wide-range of choice on offer for every budding designer to decide from. Here are some points to consider when making your decisions.
Functionality First
Depending on the room you're dressing, curtains and blinds play a radically different role. If you're someone who struggles to sleep without the comforting embrace of total darkness, you'll want to make sure that any window-dressing in your bedroom is sufficiently thick and hard-wearing so as to allow you a good night's sleep. On the other hand, if you're looking for an injection of colour in the kitchen or bathroom, you can afford to sacrifice weighty fabrics for something more light and fun.
Decisions, Decisions
There are so many different types of curtains and blinds on offer that half the battle is choosing which style best balances the look you're going for alongside the functionality we mentioned above. Roman Blinds can be impractical in some circumstances, but perfect for others, and so it's vital that you decide on the style you're looking for early and then begin to narrow your choices from there.