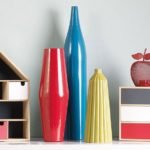 Home accessories are the things that complement our home, luxury home accessories makes our homes stands out, and they particularly should show our personality. Home accessories include photo frames, soft furnishings, vases, home fragrance, fancy lightsand many other interior essentials which no interior should be without.
It is always a quest for human being to create a living space that offers comfort as well as style. In trying to create a unique home decoration that suits your taste and at the same time elegant and comfortable, you have touseseveral elements of home accessories. Home accessories in Leicester have aunique place in makingan exquisite living space for luxurious living. To achieve the special look that you want, you should spruce up the indoor living space of your home with special and at same time unique home accessories that accentuate your personality. This can be achieved with various home accessories products and elements which may includepainting,furniture, lighting,curtains, and prints.Another important accessory that will add beauty to the interiors of your home is wall plaques, they creates an impact on the interiors of your home and also complement the overall interior home furnishings.
Home accessories such asthe well-knownperfumed candles can be put into good use in creating an aromatic ambiance for those that like such smell or probably you want to decorate your home for aspecific occasion that demand such aromatic atmosphere. There is no limit to what you can achieve with the right home accessories. People are changing and so are their lifestyle, and since their lifestyle is changing,you should also expect the way they accessorise their home to change also. There are various home elements and home accessories of home furnishings and home decor.Home elements and home accessories have influenced the overall theme of indoor home furnishings and home decoration in general. Most of the home accessories products such asfurniture,curtains, wall print and wall paintings usuallyspice up the whole feel and look of the home.
Everyone has what they are looking for when decorating their home, people havetheir unique preference and taste. A variety of home accessories and home furnishing products have found a way into every element of decoration in homes.
Both indoor as well as outdoor furniture is an integral part of the general Home accessories in Leicester and as such properattention should be given to furniture when accessorising your home because they will greatly affect the general look of the interior furnishing of your home.Bedroom furnishing also part of the overall home furnishing, so adding home accessories in your bedroom should take an important part in accessorising your home. Some of the bedroom accessories include pillows, coverlets, duvets, you can also add picture frames in your bedroom. Home accessories enhance the general beauty of the home, it also elevate the ambience of the home by creating cosy and comfortable feel of the home.